Melissa Gilmour, Partner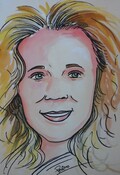 Melissa graduated from Aberdeen University in 1996 and was admitted as a solicitor in 1999. She became a partner of the firm in 2003. She has been involved over the years in every aspect of residential property, including bulk acquisitions and sales and the creation of residential tenancies. Melissa is now in charge of all domestic conveyancing within the firm.
---
Ronnie Munton, Partner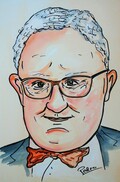 Ronnie was admitted as a solicitor in 1973 and was a partner for more than 25 years in the firm of Wilson Chalmers and Hendry in Glasgow, latterly as senior partner. He joined Low Beaton Richmond in 1998 and was assumed as a partner in November 2004. His expertise and long experience cover a wide range of fields. He is involved in commercial law in the acquisition and sale of business properties, commercial leases, and generally in commercial conveyancing. He supervises the administration of charitable trusts and provides legal advice to various individual charities. He is also a trustee in numerous trusts and has long experience in the winding up of personal estates. As a resident of Largs, Ronnie can be consulted in our Largs office by prior appointment if necessary. He was until recently Secretary and Treasurer of the Largs Agricultural Society, a position he held for 21 years.
---
Murdoch Beaton, Consultant
Murdoch was the senior partner of the firm, having qualified as a solicitor in 1971. Along with Ronnie Low, he founded the original firm R. B. Low & Beaton in 1976 and now acts as a consultant. He handles principally commercial property, including the acquisition and sale of businesses, commercial leases and commercial security transactions. He also represents builders, housing associations and public authorities in the purchase of sites and subsequent sale of individual units. His client retention level is high and he prides himself on providing a friendly and efficient service.
---
Neil McKinlay, Associate Partner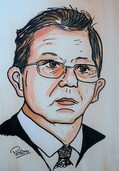 Neil previously lectured in German and Spanish language and literature at both Glasgow and Oxford Universities prior to entering the legal profession by qualifying as a solicitor in 2008. Neil joined our firm in 2019 and is an Associate Partner. Professional, approachable and knowledgeable, Neil handles commercial and domestic conveyancing, as well as Executries, Wills, Powers of Attorney and applications for Guardianship Orders, amongst other court work. Based in our City Centre office, Neil delivers an excellent service to all clients.
---
Alastair MacDonald, Solicitor
Alastair previously worked in the sphere of Environmental Health before choosing to study law.  He qualified as a solicitor in 2018 and joined the firm in the same year.  He is based in our city centre office where he undertakes residential and commercial conveyancing transactions and also deals with the marketing of properties through our estate agency department.
---
Caricature artwork by pedroart.co.uk
Our legal services